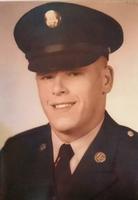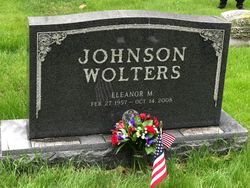 Ross Arnold Johnson, Jr. was born 30 October 1949 in Milwaukee, Wisconsin. Raised in Whitefish Bay and fondly known as Swen, he attended Lydell and Cumberland elementary schools. A member of Whitefish Bay High School Class of 1968, Swen was rightly feared and respected by his rivals on the running track.
In November 1966, shortly after his 17th birthday, Swen enlisted in the United States Army. He completed Basic Combat Training at Fort Leonard Wood (Missouri) and Aviation School at Fort Rucker (Alabama). Then assigned to 507th Transport Company at Fort Knox (Kentucky), he spent six months as an Aircraft Maintenance Crewman, simultaneously earning his high school diploma.
In January 1968, Pvt Johnson joined Apache Troop, 1st Squadron, 9th Cavalry, 1st Cavalry Division (Airmobile), United States Army Republic of Vietnam. Known as the Headhunters, they were the "eyes and ears of the 1st / 9th".
Tasked with reconnaissance missions, they flew at extremely low altitudes ahead of ground troops, looking for enemy personnel as well as their trails and caches of food or ammunition. As a UH-1 Helicopter Repairer (MOS 67N20), Johnson served as crew chief and door gunner on these missions.
During and for his service in Vietnam, Pvt Johnson was awarded Bronze Star (Merit), Purple Heart, Air Medal with 21 Oak Leaf Clusters, Good Conduct Medal, National Defense Service Medal, Vietnam Service Medal, Republic of Vietnam Campaign Medal, Army Aircrew Badge, Expert Badge with Machine Gun Bar, Sharpshooter Badge with Rifle Bar, and Parachutist Badge.
On December 28, 1968, Pvt Johnson was serving as door gunner on OH-6A 67-16029 which crashed, exploded, and burned during a reconnaissance mission in Tay Ninh Province, South Vietnam. Although himself seriously injured, he assisted the other two crew members. Pvt Johnson suffered severe burns over most of his body and was evacuated to 106th General Army Hospital in Yokohama, Japan, where he died on 2 January 1969 at the age of 19.
Pvt Johnson is buried with family members at Graceland Cemetery in Milwaukee, Wisconsin. His name is engraved on Panel 35W, Line 20 of the Vietnam Veterans Memorial.